Back to List
Press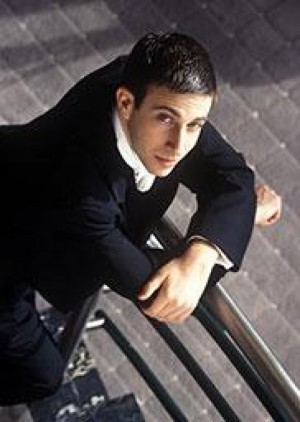 "The refined, fine-drawn grace of the Calderesque mike-lines characterizes the work of young Israeli pianist Benjamin Hochman in his fine-lined reading Saturday, Aug. 9, of Bach's "Goldberg Variations." This immense, complex work is the K2 of keyboard pinnacles, one of the longest journeys in the literature, making intense intellectual, technical and spiritual demands on the performer. Glenn Gould's love-it-or-hate-it 1955 recording, dubbed "sexy" by critic Tim Page, put both the piece and the performer squarely on the map.
My most recent encounter with "Goldberg" and his 30 variations was at a performance last year by Angela Hewett, who delivered a warm and satisfying pianistic reading. Hochman is clearly intent on making his own mark on this profound work. He's very, very good, offering singing tone, clarity of line and a deft touch. He brings out the inner voices, playing throughout with calm assurance and authority. There's nothing flashy or ill thought-out here. It's all Bach all the way, including all the repeats.
His 4th variation is a model of crisp control; the three variations modeled on dance rhythms sparkle swiftly along; he conveys the austerity and anguish of variation 15 with powerful simplicity. The 25th variation, with its intensely moving minor-key eloquence and dark chromaticism, has been called the emotional center of the work. Wanda Landowska famously dubbed it the "black pearl" variation. Hochman's stillness and deliberation here, his poised portrayal of grief and tragic understanding, brought us close to the spirit of the Passions."