About
'Classical music doesn't get better than this' — The New York Times. In all roles, from orchestral soloist, recitalist and chamber musician to conductor, Benjamin Hochman regards music as vital and essential. Composers, fellow musicians, orchestras and audiences recognize his deep commitment to insightful programming and performances of quality. Highlights of 2023-2024 include Bartok's Piano Concerto No. 3 with the Boston Philharmonic conducted by Benjamin Zander and solo recitals in Jerusalem, Brattleboro and on Chicago's Live from WFMT. His chamber music…
Classical music doesn't get better than this.
The New York Times
A master of his profession.
Neue Ruhr Zeitung
A superb pianist.
The Globe and Mail
The stylistic insight, elegance and sparkle of Mr. Hochman's pianism is beautifully matched by the playing of the orchestra.
The New York Times
Elegant, polished, and heartfelt.
The Boston Globe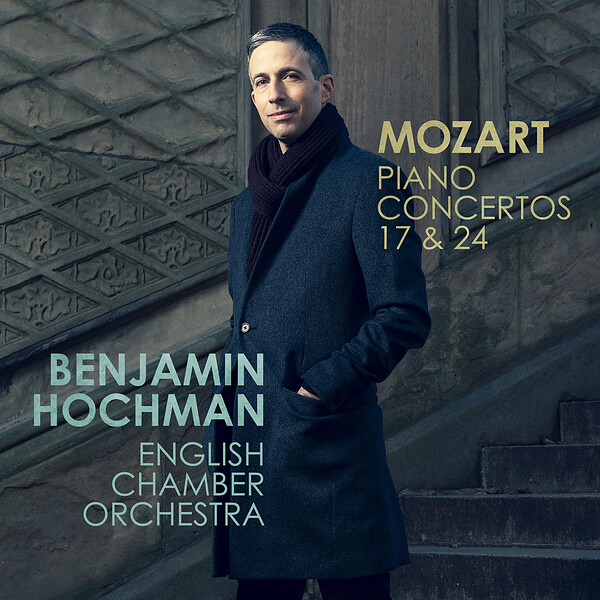 Mozart: Piano Concertos Nos. 17 & 24
Benjamin Hochman, pianist and conductor
English Chamber Orchestra
Mr. Hochman, whose career as a pianist has been thriving, took time off recently to study conducting. It was time well spent. The stylistic insight, elegance and sparkle of Mr. Hochman's pianism are beautifully matched by the playing of the orchestra. Anthony Tommasini, The New York Times
Following the footsteps of Daniel Barenboim and Murray Perahia, he achieves great success with both pieces. This is a very stimulating and life-affirming record. MusicWeb International
A throwback to the golden age. BBC Music Magazine
See All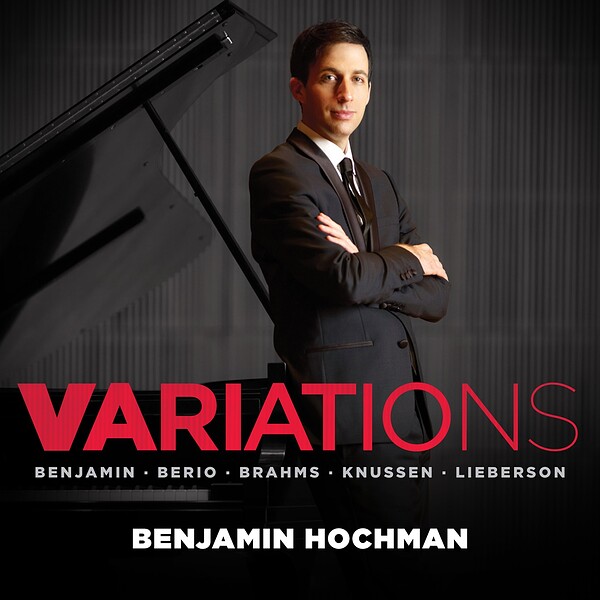 Variations
Oliver Knussen: Variations, Op. 24
Luciano Berio: Cinque Variazioni
George Benjamin: Meditation on Haydn's Name
Peter Lieberson: Piano Variations
Brahms: Variations and Fugue on a Theme by Händel, Op. 24
"The Best Classical Music Recordings of 2015" Anthony Tommasini, New York Times

The thoughtful, accomplished Israeli-born pianist Benjamin Hochman devised a fascinating program of works in variation form for this splendid new recording... There are extraordinary performances of a meditative George Benjamin piece and Peter Lieberson's elaborate 1996 Piano Variations, all building to the final offering: a commanding, exuberant account of Brahms's great, and daunting, Variations and Fugue on a Theme by Handel. Anthony Tommasini, New York Times
Benjamin Hochman is a prime example of another New York type, the up-and-coming soloist. What makes him unusual, however, is the unabashed emphasis he has given to modern repertory, which he balances effortlessly with the classics in his recitals and recordings. Russell Platt, The New Yorker
In the beautiful new recording by Israeli pianist Benjamin Hochman, the piano often sounds clear and bright, with sounds cascading like refined pearls, while at other times it can be likened to a full symphonic orchestra, tumultuous in its multilayered complexity and sound hues. Noam Ben-Zeev, Haaretz
See All
Meet Benjamin Hochman, pianist & conductor